[ad_1]
Packaging
Launch features plastic-free, fully recyclable retail packaging – never seen before with women's razors
FFS, Britain's first and largest subscription-based shaving company for women, specializing in eco-friendly shaving products, has taken to the streets for the first time, when it launches in 245 Boots stores across the UK. UK this summer.
This is the first brand of ladies-only razors to launch in Boots in 10 years and it is hoped that FFS will attract more 'millennial' shoppers to Main Street, as it has done online, thanks to its disruptive brand, products and marketing.
The company's environmental credentials were also key to getting the listing.
FFS 'iconic rose gold razor was the first bespoke women's razor to be made with a recyclable metal handle – before its launch, women's razors were made exclusively with plastic handles.
The brand has always been committed to minimizing waste, which is why all FFS subscription boxes are produced from recycled cardboard. FFS also recently introduced a blade recycling program, which allows customers to return their used blades for safe recycling by the company.
As FFS turns to bricks and mortar, it continues to expand its commitment to reducing waste, developing retail packaging that uses only sustainable materials, making it plastic-free, eco-friendly. vegan, fully recyclable and FSC approved.
This stands out from most other brands of women's razors, which continue to use single-use plastic blister packs.
On top of that, FFS is also 100 percent cruelty-free, which means it ensures that all FFS products – from lube strips on blades to shaving cream – aren't just made using materials. natural wherever possible, but also come with a cruelty-free promise, and have not been tested on animals.
Briar Keen, co-founder of FFS, said: "As a small British company not even four years old, it will be a great time for us to see our products on the shelves of Boots stores across the country – stand out in the middle of a sea of ​​plastic razors in plastic boxes.
"We've always believed that women's shaving products can look better, perform better and better for the environment – without breaking the bank. Knowing that Boots values ​​the same things, too, means a lot to us. high street loves us as much as it does online.
The following FFS products are currently on sale in Boots stores:
Value pack, containing a rose gold razor handle, 4 diamond refill blades, a flapper blade guard and a shower hook
Starter pack, containing a rose gold razor handle, 1 diamond refill blade and a shower hook
Blade refill pack, containing 4 diamond razor blades suitable for the FFS razor handle
FFS Shaving Cream, specially designed for women, contains moisturizing Manuka honey, shea butter and coconut oil, as well as a unique "cationic" formula to reduce friction and provide a smooth shave closer and smoother skin.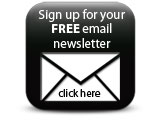 While the launch of FFS in Boots on Monday, June 24 was designed to expand reach, the company will continue to offer shaving products and online subscription services. All products are also available at ffs.co.uk.
[ad_2]